Recognition Awards
---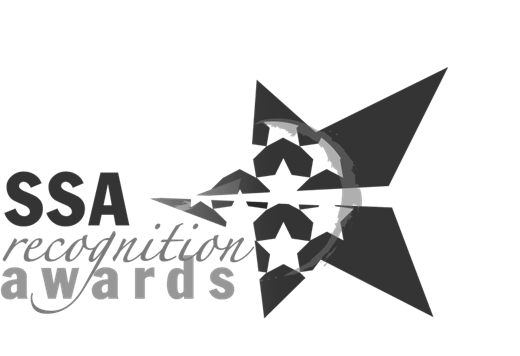 It's that time of year!
The SSA extends the invitation to nominate players, teams, coaches, referees, and volunteers that exemplify the Values, Vision, and Mission of the organization. Award nominees and winners will be celebrated during the Recognition Celebration in March 2021. Nominations may originate from the general public, a team, coach, manager, referee, club or association. Recognition awards are intended to highlight outstanding contributions and achievements in individual and team play, coaching, officiating and volunteerism. Also, new in 2020, the Member Organization of the Year Award celebrates an SSA Member Organization that contributes to and benefits the overall game of soccer in their community and in the province.
Category and Nomination Criteria
Nominations can be submitted to the Saskatchewan Soccer office by December 15th each year. Electronic and written submissions are accepted.
Fillable PDF: Be sure to download the form to your computer and save a completed version to your desktop/device
Typed/written form submission can be mailed, faxed or emailed to the below addresses.
By Mail
By Fax
By Email
Saskatchewan Soccer Attn:
Awards and Recognition Committee
300-1734 Elphinstone Street
Regina, SK, S4T 1K1
(306) 780-9480
ea@sasksoccer.com
For more information about the recognition awards process, contact the Coordinator, Communications and Funds Development at
ccfd@sasksoccer.com
or (306) 519-9093.
2019 Recognition Awards
Past Award Winners
Saskatchewan Soccer is always pleased to recognize all of the previous winners of the association's Premier Soccer League (PSL) and Saskatchewan Soccer Recognition Awards.
Previous David Newsham Award Winners
| | | |
| --- | --- | --- |
| 1985 Henk Ruys* | 1997 Andy Sharpe | 2009 John Leyshon |
| 1986 Doug Knott* | 1998 Ed Horn | 2010 Rob Newman |
| 1987 Cedric Gillot | 1999 David Jenkins* | 2011 Brett Mario |
| 1988 Raymond Jones | 2000 Tom Wieclawski | 2012 Huw Morris |
| 1989 Hank Koopman* | 2001 Al Day | 2013 David Jenkins |
| 1990 Bill Kerr | 2002 Bob Maltman | 2014 Jeannette Kuc |
| 1991 | 2003 Dale Perry | 2015 Don Findlay |
| 1992 Ross Wilson | 2004 Percy Hoff | 2016 Mark Lord |
| 1993 Klaas Post* | 2005 Bob Rohachuk | 2017 Rob Kroeker |
| 1994 Paul Caves | 2006 Jim Nicholson | 2018 Gord Quinlan |
| 1995 David Hebert | 2007 Esther Dupperon | 2019 Hung Tan Duong |
| 1996 Ken Billows* | 2008 Bruce Cowan | 2020 |
* indicates deceased