Participant News for 2021
---
---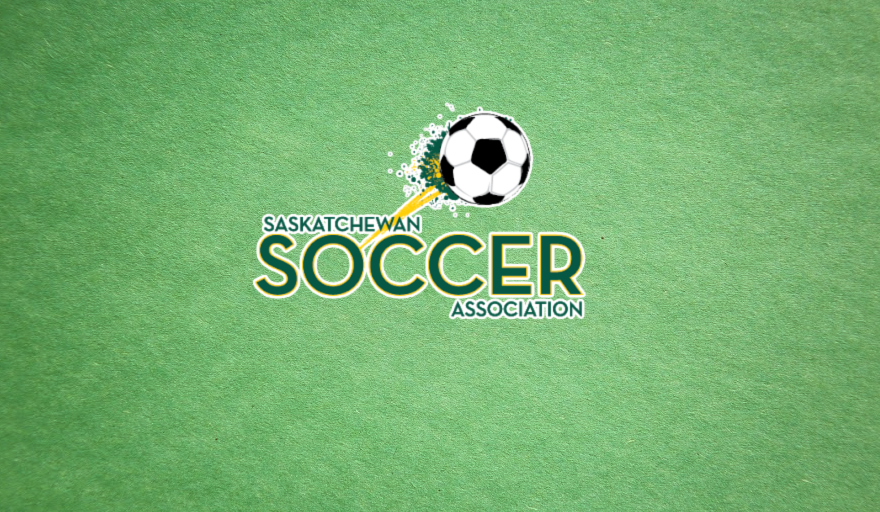 ---
October 12, 2021
SSA Participant Members
Each year we reach out to every registered participant to ensure you are aware of key information related to soccer.
We wanted you to be aware of the SSA Recognition Awards opportunities and encourage you to nominate deserving individuals from your community. We also want you to know about and engage in the recruitment campaign for the SSA Board of Directors. As well, we have added a few articles we thought may be of interest.
SSA Fees Remain Consistent in 2022
Participants will be pleased to hear that SSA fees for Soccer and Futsal, for Outdoor and Indoor seasons, will remain at the current levels in 2022:
-Mini $16
-Youth & Adult $32
-Team Personnel & Walking $10
-Beach (on a promotional basis) $0
SSA is proud that we have maintained fees at the present level since 2014 for Indoor and 2012 for Outdoor.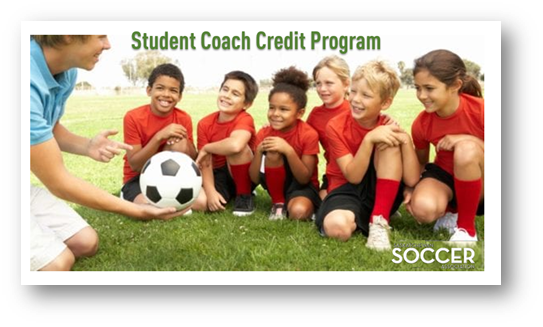 Saskatchewan Soccer Highschool Student Coach Credit Program
We are very excited to announce that the Saskatchewan Soccer Highschool Student Coach Credit Program has been approved by the Ministry of Education. We can now provide a program for Student Coaches to accumulate High School Level 10, 20 and 30 credit through Coaching within their local member organization.
The purpose of the program is to provide the framework and opportunity for student athletes to not only begin giving back to their communities, but also get them started on their own Coaching development pathway.
The program focuses on the student completing the Canada Soccer Grassroots Coach Education Programs, and gaining valuable practical experience through coaching within the local soccer community.
Students in grades 10 through 12 wishing to apply for this program can do so by contacting Markus Reinkens at
m.reinkens@sasksoccer.com
Nominations to the SSA Board
- A Message from the Acting Chair of Nominations, Kelly Rawlings
Greetings!
I am writing on behalf of the Board of Directors of Saskatchewan Soccer Association (SSA) to request that the information below concerning nominations to the SSA Board be circulated widely within your organization. The Nominations Committee invites nominations for six available positions in 2022.
THE ORGANIZATION
SSA is dedicated to developing the sport of soccer for all, through innovative policies and quality programs. Our primary objectives are to promote participation, enhance development, provide service at all levels, and to govern the sport of soccer in the province of Saskatchewan.
SSA is governed by a Board of Directors, consisting of a maximum of up to 12 Directors. We elect our Directors at the SSA
Annual General Meeting
, which will be held on March 19, 2022. SSA has a governance Board which delegates the day-to-day operations, including soccer programming, to SSA management and staff. The Board's primary functions are governing the SSA, approval of SSA Member Organizations, policy development, strategic planning, financial oversight, risk identification and management, selection and evaluation of the Executive Director.
AN OPEN AND TRANSPARENT RECRUITMENT PROCESS
The SSA Board of Directors has developed a process to recruit Board candidates that is open and transparent. The process works as follows:
1) A Nomination Form
(
Fillable PDF
)
is completed by the Nominator. (Please note: Download a version of the Fillable PDF document onto your own desktop, prior to filling out the form)
2) Nominees will complete a Director-Candidate Information
(
Fillable PDF
)
form which confirms their acceptance of the nomination and details their background, education and experience to support their Nomination. (Please note: Download a version of the Fillable PDF document onto your own desktop, prior to filling out the form)
PLEASE NOTE: Both documents must be received by the Chair of the SSA Nominations Committee by the DEADLINE: December 15, 2021.
3) Candidates that complete all requirements by the deadline will be sent the Introduction to the SSA and other supporting documents which outlines information about the SSA, its mission, strategic priorities and the responsibilities and expectations of Directors of the SSA.
4) A meeting with Director-Candidates will be held by January 15, 2022.This meeting will be a chance for the Candidate to develop a clear understanding about the nature and extent of the commitment that is required of an SSA Director and to ask any questions they may have. Each candidate needs to confirm that their first responsibility in soccer is to the SSA Board of Directors, with all other forms of soccer participation being secondary. As per SSA and CSA bylaws; to ensure that there is no conflict of loyalty:
-No director of the Association shall hold simultaneously a position of director of an SSA Regular or Associate Member;
-No contracted service provider or employee of the SSA or its Member Organizations may serve as a Director of the Association.
5) Pending the completion of these meetings the Board considers all Nominations and based on specific skill competencies it requires, recommends the slate of candidates for presentation to the Annual General Meeting.
A DIVERSE BOARD
The SSA is committed to having a Board comprised of talented and dedicated directors with a diverse mix of experience, expertise, skills, and backgrounds that reflects the diverse nature of the environment in which SSA operates. An inclusive and equitable Board welcomes people from all walks of life, of all abilities, professional expertise, sexual orientation, gender identity, race, ethnicity, indigenous status, age, and home address.
After having studied the composition of the current Board, our Nominations Committee has determined the Board is both diverse and skilled, but as a priority seeks to recruit individuals with a legal background, either as a sitting Board Member or in an advisory capacity, and individuals with strong ties to the business/corporate community.
-Other areas of focus include: Non-profit governance
-Communications, Public relations, Marketing
-Connections to new networks or the corporate and business community
-Business, Accounting, Policy Development
-Strategic Planning
All individuals with a desire and expertise to make a contribution to the growth of the Association are welcome. The primary criterion is a genuine interest and commitment to contributing to the governance of the game for the betterment of the Association on a provincial level. Six Board positions are up for election, the Board fully supports competition for each position. We invite candidates who will contribute to put their name forward.
If you have any questions about the nomination process, please do not hesitate to contact me via email
Kelly.rawlings@usask.ca
.

Everyone's Game - Equity, Diversity, and Inclusion Strategy
2020 was filled with uncertainty, isolation, and one of the shortest soccer seasons we have ever seen. Although the year was over-shadowed by a pandemic, a movement began to rise, which brought attention to the ongoing social injustice that continues to plague society.
This inspired SSA to listen, learn and take decisive action to acknowledge and address diversity gaps, and continue to nurture a safe environment for everyone. In March of 2021 SSA was proud to present Everyone's Game, our long-term strategy where diversity, inclusion, and equity are fundaments values within our organization. To learn more about the strategy visit:
sasksoccer.com
How can you get involved?
-Review Everyone's Game strategy, brochure, and resources.
-Take action, talk to your organization about implementing their own strategy. Examine their current policies. How inclusive and safe is your current programming? Identify areas that require improvement.
-Reach out to underrepresented groups. Listen, learn, and build partnerships with them through sport.
-Let's make a difference together, ask your organization if they have joined the Movement!

SSA Awards Nominations
Do you know someone that goes above and beyond on or off the field? SSA extends the invitation to nominate players, teams, coaches, referees, and volunteers that exemplify the Values, Vision, and Mission of the organization! Award nominees and winners will be celebrated during the Recognition Celebration, date to be announced.
Award Categories include the following:
-Female Youth Player of the Year
-Male Youth Player of the Year
-Female Adult Player of the Year
-Male Adult Player of the Year
-Adult Futsal Player of the Year
-Soccer for Life Player of the Year
-Competitive for Life Award
-Multisport Athlete Award
-Youth Coach of the Year
-Coaching Dedication Award
-Soccer For Life Coach of the Year
-Youth Team of the Year
-Referee of the Year
-Member Organization of the Year
-Soccer for Life Team of the Year
-Volunteer of the Year
-David Newsham Award
The deadline to submit nomination forms for the Saskatchewan Soccer Association Technical and Recognition Awards is on December 15.
To submit a nomination and for further information about the Awards and Recognition process, please visit the
SSA website
or email:
cms@sasksoccer.com
.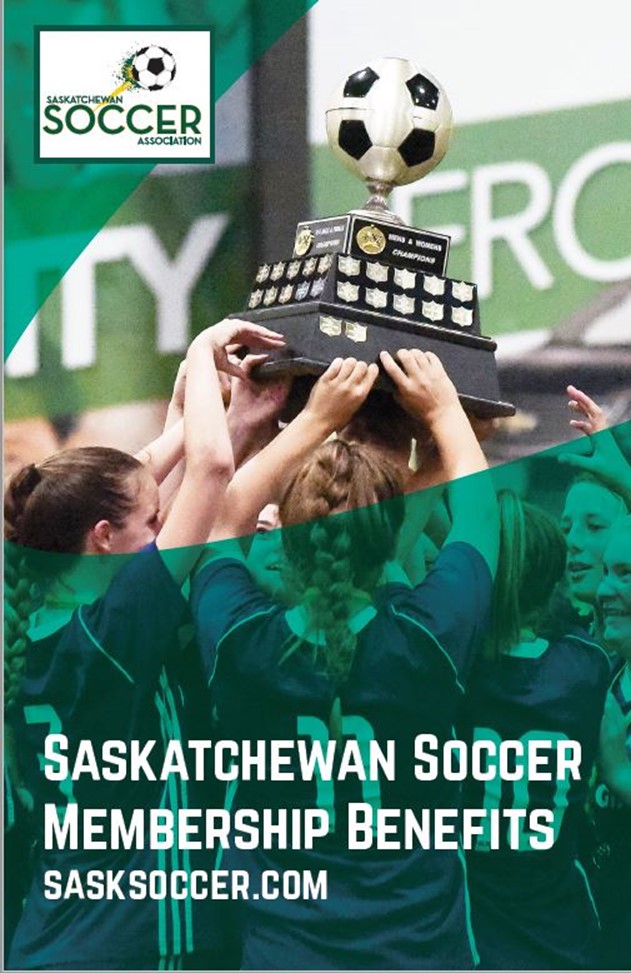 Updated Benefits Document
The Membership Benefits Document has recently been updated, it can be viewed
here
or from the SSA
website
. Membership entitles you to access SSA's many programs and services. Your membership provides you with numerous opportunities to enhance your soccer experience that are not available to non-members. This document outlines the benefits for your players, coaches, referees, organizers and community that SSA supports. For more information about the benefits of membership, contact the Coordinator of Member Services at
cms@sasksoccer.com
.
Want to become a Match Official?
Did you know that a big part of the Entry Level Referee course has transitioned online? It has never been easier to become a match official and be a part of the outstanding soccer referee community. Sask Soccer offers a great variety of referee programs; Entry Level Clinics, Education sessions, a promotion pathway, and for aspiring referees, Candidates Programs (Rural and Urban) as well as pursuing excellence through the Saskatchewan Elite Referee Program (SERP)! For more info, visit the SSA website
here
. There will be plenty of opportunities to learn more about the sport you love and be the best referee that you can be!
SSA Excel Pathway
The EXCEL Program is a program designed for a selection of High-Performance athletes from across the province who aspire to reach the highest levels of the game. While our EXCEL pathway currently operates out of Saskatoon, we are open to participants from across the province who wish to pursue their dreams of higher-level soccer in a year-round program.
Athletes from our EXCEL programs have had opportunities to show their abilities within professional clubs, at national team camps and play at post-secondary institutions, including university level in Canada and NCAA Scholarships in the U.S.
The Saskatchewan EXCEL Program is formed from a selection of high-performance athletes from across the province. Players must be identified playing for a SSA member organization by either their Technical Lead or the EXCEL Manager, who will then reach out to the Technical Lead. From that point, the player will be contacted, and next steps arranged, including an invite into the program for an assessment. If you are interested in making an SK EXCEL program, and feel you are ready, your first step will be to contact your organization's Technical Lead to discuss a recommendation.
You can find the full EXCEL Intake Process, more details on the EXCEL Programs and Pathway on the SSA website under the High-Performance Stream tab. You can also contact our EXCEL Manager, Adam Miller,
a.miller@Sasksoccer.com
.
SSA Communications and COVID Updates
Throughout the pandemic SSA has produced a regular communication to help inform membership on the latest on COVID 19 along with many other subjects of interest. At this time, it goes out every two weeks on Thursday.
We have a ton of information of interest on the website and you can see all our communications
here
or if you would like more information on COVID-19 please check
here
.
If there are items of interest that you would like us to cover, please contact
cms@sasksoccer.com
.
BE SAFE! BE THE SOLUTION! STICK IT TO COVID!
As a reminder, please continue to take care of yourself, your families, and others.
-We encourage everyone to be fully vaccinated
-Wash your hands frequently
-Practice other good hygiene habits: do not touch your face/eyes/mouth with your hands and cover your mouth and nose when you sneeze or cough (ideally with a disposable tissue or the crease of your elbow).
-Clean and disinfect frequently touched workspace surfaces.
-Stay home if you are sick.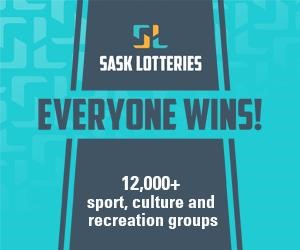 Our sport is underway during the pandemic. It's a challenging time, but support from our partners allows us to offer opportunities for kids to play. We acknowledge the financial support of the Government of Canada. Nous reconnaissons l'appui financier du gouvernement du Canada.