Sport Legacy Fund
---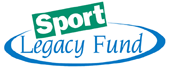 The Saskatchewan Soccer Legacy & How it Affects You
The Sport Legacy Fund is a fundraising program established by Sask Sport for the continued and future development of amateur sport in Saskatchewan and an opportunity for you to leave a legacy in the sport you love.
Saskatchewan Soccer's Sport Legacy Fund is a general donation fund for advancing the sport of soccer in the province of Saskatchewan.
At the moment the fund is small but we have large goals. Soccer is the second largest participation sport in the province and it has a high percentage of passionate organizers, participants and supports who want the game to thrive now and in the future.
The fund is essentially a high interest savings account for donations that have been made to the Association. The fund grows at an annual interest rate of 5%. The goal is to achieve a funding level of $1,000,000 and use the interest to sustain soccer initiatives in the province indefinitely.
By expanding the soccer association's Sport Legacy Fund, Saskatchewan Soccer and its donors are essentially building a measure of financial self-reliance within the organization. The Sport Legacy Fund meets the strategic objective of creating alternative revenue streams for Saskatchewan Soccer and builds the organization's financial capacity.
By donating to the Saskatchewan Soccer Sport Legacy Fund, you'll leave a legacy to the children and future generations. Your donation will ensure:


The development and delivery of Saskatchewan Soccer programs
Better access to developmental opportunities for Saskatchewan athletes, coaches, officials and administrators
That children will have opportunities to build and enhance relationships with their peers
Children will have the opportunity to learn essential life skills and realize dreams through soccer activities
Barriers to participation in sport are overcome
Greater consistency and continuity in Saskatchewan Soccer programming
Other benefits of donating to the fund include
A charitable tax receipt
Matching donation from Sask Sport of 20% on donations of $120 and larger
Recognition for your donation
Get involved!