Saskatchewan Soccer releases 2023-26 Strategic Plan
---
---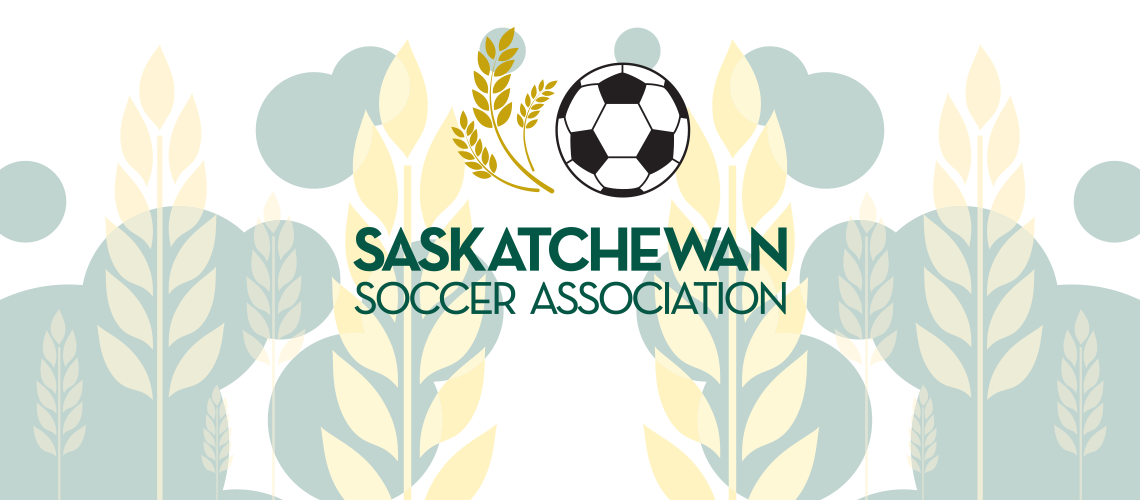 ---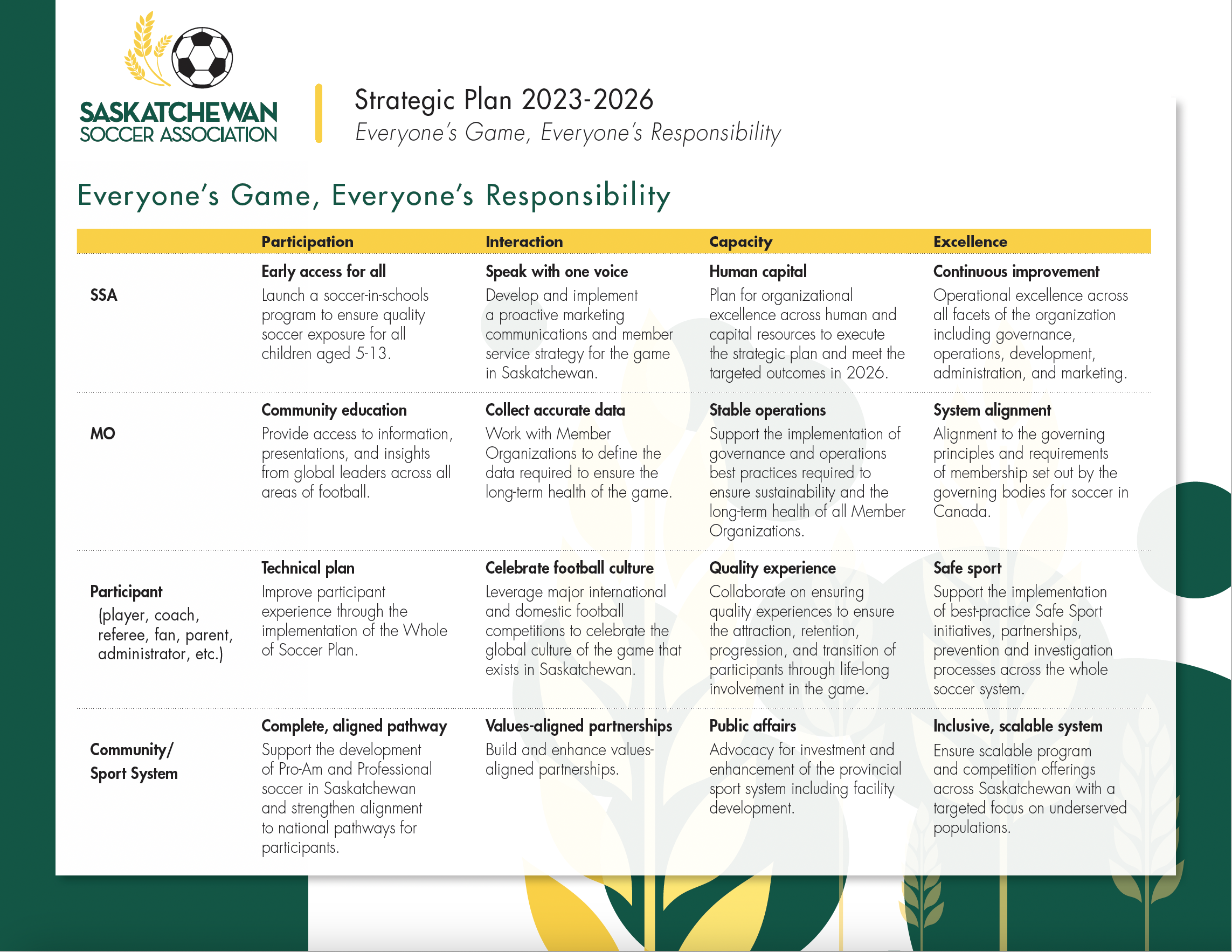 At its Annual General Meeting in Weyburn, SK, Saskatchewan Soccer released its Everyone's Game, Everyone's Responsibly 2023-26 Strategic Plan to outline the strategic initiatives the organization will pursue on the pathway to Canada's hosting of the FIFA World Cup 2026. The plan follows the elongated previous plan that was set to culminate in 2020 but was extended due to challenges posed by the COVID-19 pandemic. Everyone's Game, Everyone's Responsibility sets a course across four strategic pillars: Participation, Interaction, Capacity, and Excellence and outlines its key initiatives under each pillar across its own operations, areas of collaboration with its Member Organizations, opportunities to interact with participants across the game, and with the broader community through its relationships with sponsors, community partners, and peer provincial sport bodies.
"Everyone's Game sets forward a broad, achievable set of strategic initiatives aimed at taking advantage of domestic momentum for the sport against a backdrop of the FIFA World Cup 2026 taking place in Canada," said Lisa Bagonluri, Saskatchewan Soccer's President. "In Saskatchewan, we can prepare for this opportunity by acknowledging our role as a leading provincial sport body that supports its Member Organizations and participant base with ongoing funding, programming, and promotional support to ensure that all who wish to access the game are provided a quality sport experience on their own terms."
Everyone's Game, Everyone's Responsibility provides the game with a simplified matrix of projects and outcomes across the strategic pillars and stakeholders. Within this matrix resides the tangible outcomes that Saskatchewan Soccer aspires to fulfill across its key operational areas in Member Services, Development, Marketing Communications, and Executive Leadership as set forward by its Board of Directors. A renewed focus on member-driven operational excellence remains the spine of Saskatchewan Soccer operations under its recently-named Chief Executive Officer and Sporting Director, Rahim Mohamed. Mohamed, who developed the Whole of Soccer Plan from within his role as Director of Soccer, believes the organization is at the precipice of a golden era for soccer not just in Saskatchewan but across Canada.
"Never before has soccer in Canada had the window of opportunity it has with an Olympic Champion Women's National Team, a Men's National Team preparing for a return to the World Cup, this time on home soil and a burgeoning domestic footprint for both men's and women's professional soccer," Mohamed said. "Building capacity that continues our member-driven support system and is underpinned by our Whole of Soccer plan and ambitious soccer-in-schools program, Everyone's Game, Everyone's Responsibility provides a blueprint in which every resident of Saskatchewan from Estevan to Lloydminster, Regina and Saskatchewan, La Loche to Flin Flon will access quality soccer in their communities and on the terms that they require be it high performance, recreational, para, wheelchair, futsal, walking soccer, or otherwise."
Prepared through consultation and input from stakeholder across Saskatchewan, Everyone's Game was developed with key qualitative and qualitative data gathered through online surveys, in-person feedback sessions, and in collaboration with key soccer and sport stakeholders across Canada. Everyone's Game, Everyone's Responsibility will be supported through a quarterly update of the same name where Saskatchewan Soccer will provide updates on the game across its Business Operations, Member Services, and Development initiatives through communications updates to the community.
Details and downloadable versions of the Saskatchewan Soccer Everyone's Game, Everyone's Responsibility 2023-26 Strategic Plan are available here